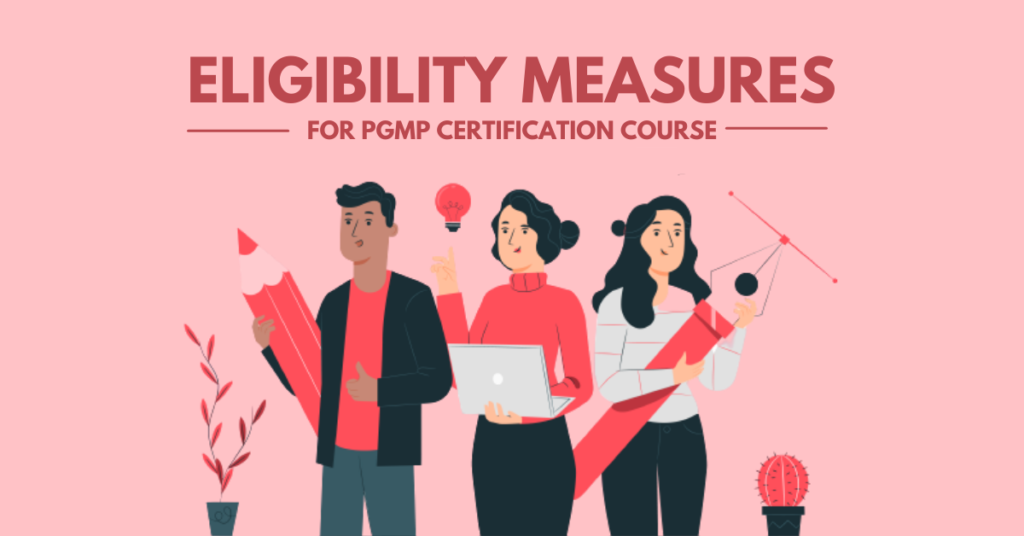 The Project Management Institute (PMI®) offers a bunch of comprehensive certifications for project practitioners who have a different set of education & experience. One of which certification is known due to its Advanced value & tough to clear notion around it, & it is known as Program Management Professional (PgMP® Course).
PgMP Certification is one of the advanced senior-level certifications that enhances your strategic skills to make the right decisions during complex organizational projects. If you manage complex levels or work on multiple programs, then getting PgMP Credentials will do wonders for your career. According to PMI, as of 31st March 2021, there are almost 1,135,460 PMPs. This means that almost every Project Manager, Program Manager, and even Portfolio Manager is PMP. The question comes, what can I do to differentiate myself. Given that as of today there are almost 3126 PgMP. So PgMP will offer you the required differentiator.
Now before going any further with the benefits & eligibility measures of PgMP Certification. Let's check who all should get training.
The PgMP Exam & Training workshop can be attended by the following:
Program Manager Practitioners

Program Manager Aspirants

Project Manager Practitioners

Project Manager Specialist

Portfolio Managers

Business Unit Heads / Heads of Department / Function Heads

Program Managers who are involved with multiple programs

Anyone who is practicing and contributing to Programs.
Now that you know who does this exam, let's go ahead and look at the benefits it can provide you & why you should go ahead and get this credential.
Benefits of getting PgMP Certified:
Globally Recognised Credentials

Networking Opportunities & Respect

Advanced Skills & Strategic Knowledge

Credential owner out of very few in the world.

Better Pay & Salary Raise

Overall Professional Growth
Why PgMP Certification?
PgMP Certification training

examines your knowledge and concepts on 5 Performance Domains, i.e., Strategy Alignment, Stakeholder Engagement, Benefits Management, Performance & Governance.

As a PgMP® credential holder, you will be able to perform better in various projects/programs.

PgMP Certification is acclaimed to be a good academic investment and a great opportunity to have higher pay and added skills!
Although like every other PMI Certification, PgMP also has some eligibility criteria. To enroll for the PgMP Certification course you must meet certain educational & experience eligibility requirements.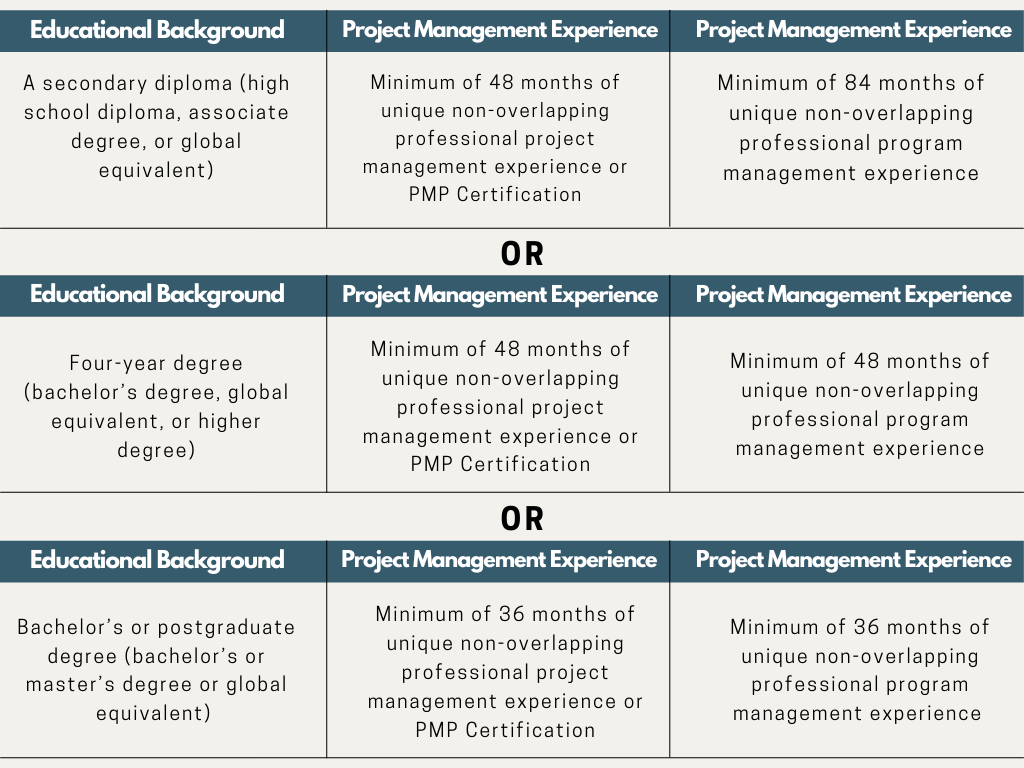 For all the PgMP Certification details, click here for the PgMP Handbook.
PgMP Success Story from ProThoughts Student: Click here
Apart from the eligibility requirements, the other parameters to keep in mind are the 21 Contact Hours by Project Management Institute (PMI)® accredited R.E.P or PMI – ATP. You must undergo at least 21 hours of Program management training and gain the expertise & knowledge required to sit for the exam.
What are some of the skills learned in this training?
Strategy Alignment for your Program

Creation of Business Cases for a Program

Benefits Management Concepts

Creation of a Benefits Register including Benefits Breakdown Structure

Creation of Critical Success Factors and their KPIs with the associated logic

Comprehensive Benefits Transition and Benefits Sustainment for a Program

Comprehensive Governance Structure

Comprehensive Various Roles in the Governance Structure

Analytical understanding in Stakeholder Management

Comprehensive Strategies to engage Stakeholders

Strategic skills to handle Roles of Different Stakeholders

Learnings in Program Life Cycle Activities
Cost of the PgMP examination?
The cost of this certification includes the Training & PgMP Exam fee. The fee for PMI members is $800 and $1000 for non-members. The re-examination fee for members is $600 and for non-members $800
What happens once you get your PgMP Certification?
You need to renew it. PgMP Certification validation is of three years and later the professional is required to retain the certification by earning 60 professional development units (PDUs) to maintain the certification.
Once you become PgMP Certified, you must participate in the Continuing Certification Requirements (CCR) program to maintain active certification status. The PgMP certification cycle lasts three years as stated above, during which you must attain no less than 60 PDUs toward credential maintenance. Upon successful completion of a single cycle, a new three-year cycle begins.
Some PgMP Blogs to help you understand this certification better
Get more details on the PgMP Certification Training: Click here
Name
Date & Time
Online
December – Batch (3 Days – Weekdays) – PgMP Value Pack (Classroom + Online)
10th, 11th, & 12th Dec 2021
Fri-7.30pm to 10.30pm IST, Sat & Sun - 10.00am to 4.00pm IST
Know More