Navratri and Dussehra 2022 are here and it is a shubh mahurat to start enhancing your project management skills and develop yourself as an idol project manager.
India has many festivals that are celebrated in a very grand manner, and the Indian festival season has already started with the Janmashtami. Navratri 2022 has already started that ends with Dussehra and all the 9 days of Navratri have different meanings and significance. As most of us know why Navratri is celebrated, many people will also agree that Navratri and Dussehra or Vijayadashami are some of the most important and popular festivals of India, which are celebrated nationwide. This festive season also brings many holidays with it.
When we talk about Navratri and Dussehra it has a great backstory, during Navratri, for nine days, nine different avatars of Maa Durga are worshipped and on Dussehra, Maa Durga killed the demon Mahishasura and on the same day, Lord Rama had killed Ravana. Dussehra is an occasion that marks the victory of good over evil. So this Navratri season, minimize your evils and develop good project management skills that can make you a successful project manager.
Being a project manager is a type of leadership position that needs particular character traits, project management certifications, and attributes. If we ask, what is a good project manager according to you, in a single sentence you can define that 'they deliver projects within the deadline and budget set by the customers, meeting or surpassing the expectations of the partners', right? but that's not enough. Actually, it takes a lot more than this to become a good and idol project manager whom someone could admire.
The journey of project management begins with initiation and ends with the closing of a project. And this increases the demand for skilled Project Managers across the world who can utilize project management tools to keep all aspects of a project organized. So, we have listed 9 Project Management Attributes that you should develop in these 9 days of Navratri and emerge as a successful project manager on Vijayadashami.
Top 9 Project Management Attributes to Develop During Navratri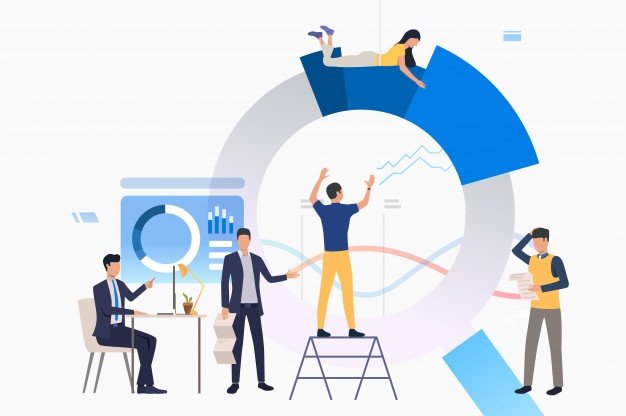 As we all know, in Navratri, for 9 days goddess Durga is worshipped and on the 10 days that is Dussehra, her victory is celebrated. Dussehra also marks the victory of Lord Rama, so during this auspicious occasion of Navratri and Dussehra, work towards enhancing your project management skills. Let's get started,
1 Pratipada Tithi: Enhanced Communication skills
Navratri starts with Pratipada Tithi when Ghatasthapana is done. The first day of Navratri showcases the importance of communication and clarity, which is also an important factor in the development of a project manager.
Efficient and efficient project management needs clear and competent communication skills about the aims, objectives, expectations, and responsibilities of the team that will be completing the project. Being able to communicate effectively with your team as well as clients and management can make sure that everyone is of the same understanding with respect to project expectations. Great communication skills also enable you to provide constructive feedback to your team to better guide them. Both written, as well as oral communication skills, are crucial for project managers to keep developing constantly.
2 Dwitiya Tithi: Enthusiasm
The second day of the Navratri festival is known as Dwitiya Tithi, it is the second day of Durga Puja and much popular Garba dance starts from this day. This day is filled with enthusiasm and enjoyment, which brings us to another important attribute of project management.
Enthusiasm plays a significant role in the making of a good project manager as it shows your team that you believe in the project and has confidence in the ability of your team to complete it. Being enthusiastic can also help in keeping your team members motivated and in a positive state of mind while working on their assigned tasks.
3 Tritiya Tithi: Accountability and Integrity
The third day of Navratri 2021 is Tritiya Tithi, on this day let's also take into account a characteristic of Lord Rama, which is honesty and integrity. This characteristic is also crucial for the role of a project manager.
Integrity also referred to as honesty or loyalty or accountability, is a crucial quality for a project manager to have. Integrity can empower you to set a good example for your team and make them more likely to follow that example. It also showcases to your team that you are committed to the project and are willing to see it through to the end at all costs. Integrity additionally encourages trust from your team and promotes an ethical and responsible work environment.
4 Chaturthi: Team-building skills
Chaturthi marks the fourth day of Navratri and lets us showcase another important capability of lord Rama that plays a key role in the life of a project manager, which is team-building skills. As Lord Rama built his sena or army with different living beings and was successful in defeating Ravan, being a good team builder can help you in bringing a successful team together and that work as a unit to complete a project assigned. Leading your team towards a common goal and keeping the enthusiasm and motivation alive throughout the entire project will make you a better project manager.
5 Panchami: Stakeholder-focused
Panchami means the fifth day of Navratri, and on this important day, let's learn to focus on the important people of a project, that are stakeholders.
COVID-19 has devastated businesses and individuals globally, making it difficult to concentrate on stakeholder needs versus personal and family hardships. Nevertheless, as professionals, good project managers can differentiate their personal requirements from that of project stakeholders. They deliver their best job performance at all times, irrespective of personal bias or needs. This is the level of focus that brands have come to depend on in the project management profession, and what makes top candidates stand out.
6 Shashthi: Technical expertise
The sixth day of Navratri is Shashthi, and Navdurga or nine avatars of goddess Durga portray different capabilities and strengths of the goddess, similarly, another factor that project managers should strengthen is technical expertise.
On account of the fact that the project management software and other related programs are essential in accomplishing the project goals, a potent project manager needs to have sound technical knowledge to understand the issues that are related to the technical aspect of project management. Knowledge of theory, as well as the technical side, can greatly empower the manager in taking strategic initiatives when required.
7 Saptami: Project Lifecycle Management
Saptami is the seventh day of Navratri and on this day goddess, Kalratri is worshipped. Goddess Kalratri is considered the destroyer of devils and negativities. So, destroy all the negativities of management and work towards enhancing your capabilities for better project lifecycle management. There are many life cycle phases involved in a project. In the early years, the process of project management concentrated on planning and controlling the execution of projects which has presently moved to include the conceptual phases and project portfolio management that provides required linkage between strategic growth management of the organization and project management. A project manager should be capable of linking the strategic growth management of the business and project management.
8 Ashtami: Keep realistic expectations
The eighth day of Navratri is Ashtami and on this day special puja of the goddess is done. This puja puts light on the arrogance and unrealistic expectations of demon Mahishasura, which gives us a message to have realistic expectations in life.
Setting up expectations for a particular project is often one of the initial steps in the completion process. This involves ensuring your team members know what they are responsible for and when they need to have it done. Once you have set the expectations, stick to those expectations no matter what. The more you let go, the more likely your team will try to cut corners or turn in late tasks completion.
9 Navami: Have a Shared vision
Navami is the ninth day of Navratri, this last day of Navratri makes me think how Navdurga's defeated Mahishasura so easily, firstly because they were fighting evil and secondly because all of them had a shared vision of defeating him. Similarly, project managers should express their vision with their team and make it a shared vision.
An effective project manager can express the vision to his team very well. A visionary individual can lead his team in the right direction as well as easily adapt to the changes that come in the way. Such project managers are good at empowering people to experience the vision on their own.
Dashami or Vijayadashami: Consider a Project Management Certification
Dashami or Vijayadashami or Dussehra is the last day of this festival, a day when good wins over evils, a day that marks the victory of two gods of Hinduism in two different timelines and the defeat of two evil forces. As Dussehra is the symbol of victory of good, we would like to showcase one of the most crucial factors that makes a project manager an idol and successful project manager, that is taking up project management courses and enhancing project management skills.
A good project manager needs to possess some definite skills such as technical, leadership, and management skills to manage projects with absolute efficiency. Additionally, in a responsible position, a project manager must have particular qualities for the smooth delivery of various projects.
It will be a good idea to sharpen the technical and human skills involved in project management. You can develop skills by taking up courses particularly to a subject, studying for a Project Management certification, or practicing them in the workplace. A Project Management certification or certificate can help you get your foot in the door for project management jobs.
Some of the popular Project Management Courses are,
1. Project Management for Professional – PMP Certification
2. Program Management – PgMP Certification
3. Certified Associate of Project Management – CAPM Certifcation
4. Agile Certification – PMI – ACP /DA/DASM/DASSM
How Will ProThoughts Solutions Can Help You?
With a 4.9 Google rating, ProThoughts Solutions is one of the most preferred Project Management Certification brands as its offerings are completely dedicated towards Project Management. This niche approach acts as one of its key differentiators in the market. Because of this dedicated approach, ProThoughts has everything from study material to webinars to Instructors that have expertise in the field of Project Management Courses.
ProThoughts have recently launched their Dussehra Offers, which make this festival season a perfect time to take the first step towards becoming an idol project manager. You can get to know more about this Dussehra offer by scheduling a free call with our consultant.
Closing Lines
There are numerous paths to becoming an efficient project manager. Before trying to solidify your skills after some years of experience, you will have to ensure that you have your basics covered.
Like nine avatars of goddess Durga had different characteristics, capabilities, and strengths, there are certain attributes and characteristics that a project manager should possess and develop. These attributes and PMP courses make a project manager efficient to approach every project as its own unique entity.
Wish You a Very Happy Navratri from ProThoughts!!!