Managing a project is both an art and a science, and when it comes to art and science, it's less of a science and more of an art, so what we can teach you most of the time in any of the project management certifications is the science part in detail and a little bit about art on how to maximise the effectiveness of the art.
So not every project managed by a project manager is successful. Why? because one must effectively implement that knowledge, and that is what art is all about implementing, so in art, we can just train on how to develop and enhance, but eventually, you must implement, develop, and make it work, and only then will you be successful, so project management is both art and science.
Technical knowledge about project management that you learn is science, and the behavioural or interpersonal skills that you need to learn are art, so that's project management.
Table of contents
The concept of SHU- HA- RI

Project management is the key to?

Project management – is it for you?

CAPM certification

What are the benefits of CAPM?

About ProThoughts Solutions
The concept of SHU- HA- RI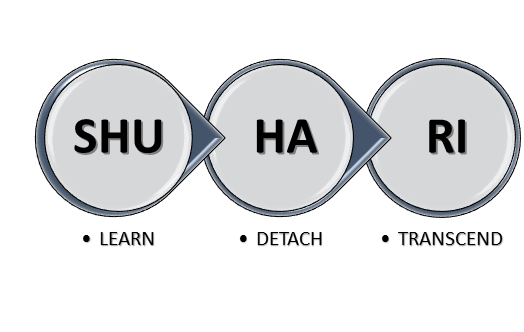 SHU-HA-RI are the three Phases
SHU

is the learning phase where you are learning, understanding the concepts, and gaining knowledge. That is the SHU phase. CAPM is all about the SHU phase.

The

HA

phase is where you apply the knowledge that you have learned to make it work for you. You make mistakes, avoid them in the future, and learn from them. So this is the phase where you become experienced; without experience, only knowledge will not make you powerful.

The

RI

phase is where you drive the soul and become experienced. You define the rules of the game during the RI phase when you are an expert, a master, and people rely on you and take your advice seriously.
Project Management is the Key To?
Professional life
Business life
Personal life
The principles, guidelines, and standards that you learn in the CAPM course that can effectively apply the knowledge space are really very powerful, and you can apply them in your professional life in projects, operations, and many other things in corporate life, business life, and in your personal life as well. All the concepts of project management are so well defined that when you try to align them, you will realise that the project management knowledge that you are going to learn is not specific to only projects; it's not specific to only corporate life; it's not specific to only business; it's like any aspect of your life.
Project Management – Is It For You?
Keen to learn new skills?- If you want to learn new skills, project management will provide you with numerous opportunities. The way you look at things will change a lot after you go through this course, so, number one, are you willing to learn new skills?
Interested in Project Management?- Number two Are you interested in project management? If you are interested in project management, you have to do it. keen to learn new skills. There are a lot of skills available in the market; this is one of them, so you can decide whether to learn this or something else.
Looking for Challenging Roles? Be ready to take on challenging roles. If you want to do something and get some results to create something for which you feel an accomplishment, then go for CAPM.
Willing to Add Value? create something worthwhile. Put in that extra mile and stand out from the rest of the team members and other team project members; are you willing to add value? And then, at times, there are people who do CAPM because they're looking for higher education in management, and these give brownie points if it's a point system; CAPM will add additional points to it, so you might get an advantage over the others if you are CAPM certified. So if you are looking for an MBA or any of the master's degrees or any of the degrees in management, higher education in management through CAPM is certainly going to help. One of the best ways to benefit from project management knowledge is to certify yourself.
CAPM Certification
CAPM is one of the very good certifications to start with as a junior team member. How can you go for CAPM certification? So if you want to go for CAPM certification, you need to invest in the entire preparation, process, application, self-study, and mock exams that you will take to evaluate yourself, improve your scores, fix your gaps, identify the gaps, and fix them. So you should be willing to invest this much because learning something will not go anywhere. That certification and the knowledge that you are gaining will pay off with a higher salary with the change of job and the role of a lot of things. There are advantages, so effort commitment and monetary commitment are the two types of commitments that you should make whenever you are willing to take them and feel prepared to do so.
What are the Benefits of CAPM?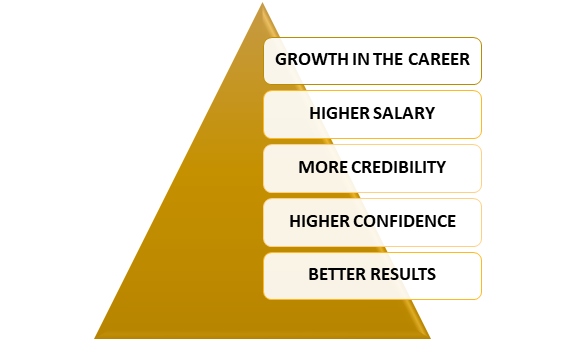 Growth in the Career
– if you already have one to three years of experience, CAPM will undoubtedly help you with knowledge and certification-proof credentials in the long run, so that is one.
Higher Salary– salary increment that you can expect If you are expecting a 10 percent increment with CAPM, you should be expecting a minimum of 20 per cent, depending on a lot of factors that come with geography and which industry you belong to based on all those factors with CAPM. It will increase it by 10 to 20 per cent; that is the higher salary expense that you can expect, and that is what is going to give you the ROI.
More Credibility– A lot of job profiles on the market say that certification is required, preferred, or mandatory even if it's preferred or optional if you have those certifications in project management, in which case you are automatically considered, so at least it has opened the door for you. and more credibility because the knowledge you are carrying gives you credibility.
Higher Confidence- People take you seriously because of your credibility, and they rely on you, which gives you more confidence.
Better Results – The additional knowledge you gain helps you become an expert, and with that expert knowledge, you are able to deliver better results and a better outcome. If you apply that knowledge, you will see the results come out, which will lead to greater confidence.
Job Satisfaction- the type of work that you want to do with higher rules. A lot of those things give job satisfaction, so these are the benefits. First of all, to benefit from project management knowledge, you must first prove yourself and create credibility by getting certified so that people know that you have the knowledge.
About ProThoughts Solutions
For project management aspirants, practitioners, and experts, ProThoughts is meant to be a collaborative platform. For those who want to pursue project management, here is the place to go! We assist you in earning your PMP certification.
Rita Mulcahy's much-acclaimed content is offered by ProThoughts and is the most approachable material that the majority of PMP aspirants study. ProThoughts helps its participants to understand all the concepts by coaching them on this content.
While Watching the Video, Let Us Gain Insight Into This Topic: