"The idea is to make decisions and act on them — to decide what is important to accomplish, to decide how something can best be accomplished, to find time to work at it and to get it done."

— Karen Kakascik
As a project manager, the foremost thing to focus upon is to drive the project to success. In ensuring that, one of the most and probably the most important aspect to consider is to ensure timely delivery of the project.
If we analyse the failed projects in the past, we will find that one most prominent reason for failure that stands out is, "Project not delivered on time". Hence it becomes really important to ensure for the project success that we apply proper time management strategies to our projects.
When you manage your time well, both personally and professionally, you always benefit. When you manage your time poorly, however, you always pay the price: To substantiate my claim, we have seen a tonne of time management examples and suggestions above.
For an example of how to manage your time in a corporate setting, consider the following:
Assume you are the project manager for a start-up company that is just beginning to introduce its products to the market. For the type of product your company is delivering, the market is extremely competitive and dynamic, i.e., the early product launcher reaps all the rewards. Your management is putting a lot of pressure on you right now to launch this product onto the market right now. The product launch deadline was specified to you as one month. You are now developing plans to launch this product onto the market within the allotted period.

The most important Time Management Strategies are:
1. Define Activities
2. Identify Dependencies & Sequence Activities
3. Get proper & correct Effort Estimates
4. Create Effective Schedule based on estimates
5. Ensure proper Monitoring & Control of Schedule
1. Define Activities: Once the scope of work is defined, we need to break it down into smaller units of work (WBS) and further into activities with details. All work allocation & tracking is based on this WBS. Activity List & Activity Attributes needs to be maintained for the same.
2. Sequence Activities: Identify dependencies, prepone (Lead)/postpone (Lag) certain activities as needed and activities need to be sequenced

3. Estimate Effort: Each activity needs to be analyzed and the effort or duration needed is to be estimated. There are several estimation techniques that can be utilized to achieve the effort estimates for each activity.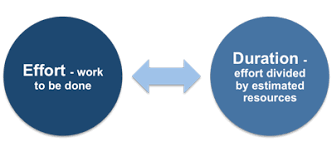 4. Develop Schedule: Using the output from the above 3, an effective schedule in the form of a network diagram should be created. Once the draft is created, we need to make it more realistic and accurate by applying resource optimization and schedule compression techniques, as needed.
5. Control Schedule: Once the final schedule and rest of the plan are created, we need to ensure that we are on track as per schedule and rest of the plan. If we are behind schedule at any point in time, we need to apply schedule compression techniques (fast-tracking, Crashing etc) to bring the project back to track.
Conclusion:
In a nutshell, developing effective time management techniques daily will help you become an excellent manager at work. This article should have helped you better understand what good time management skills are, how to use them, and how to manage your time more effectively.
We are eager to usher in the New Year. Please be sure to make improving time management and managerial abilities one of your New Year's resolutions and ProThoughts Consultants can help you get started on the path to success in both your personal and professional life. You can schedule a free call with ProThoughts Consultant here.