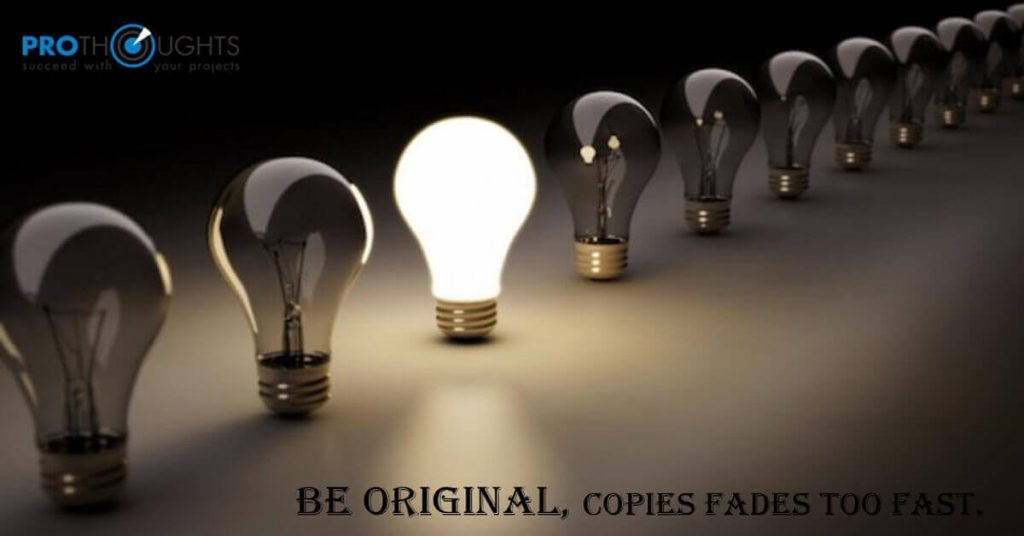 "It is better to fail in originality than to succeed in imitation."
As per the global study, Consumers purchase an Original product when they want to use it on a long-term basis. Fakes do not last long!!
Original products are designed and created to give you the required value whereas the Fakes use the "Original" and use the original's derived value – there is hardly any design and value of its own. The only focus is on the duplicity of the original product.
And learning is a long-term skill and definitely not a short value-add. Also, it is not ethical.
Coming to the point, Rita Mulcahy is the best-known book for PMP® study. ProThoughts is the only official distributor in India, no other REP can avail it at distributor cost.
ProThoughts not only has the advantage of distributing the original books to their participants but they also coach on the material. ProThoguhts has in-house instructors and is trained on this material. So, it is not the book or material we are distributing – the whole course is designed with this material in mind. There has been intensive researches, discussions to create this material – this cannot be compared to any other REP using this book. We teach you on how to use this book to crack this exam. And we have got phenomenal results for us: Click here!
It is like comparing the original product with a Chinese product – we all know how long it lasts!
You need to decide whether you need to buy the original or the fake product.
Also, it is blatant piracy. What you teach, you should also lead. Many REP's teaches the ethical practices of not using piracy products as per the PMI ® Code of Ethics. Also, in fact, the students/participants also should follow the PMI® Code of Ethics but it is blatantly misused. How can you preach something you do not follow yourself? STOP PIRACY – and DO NOT ENCOURAGE PIRACY.
Not even their distributor, which is ProThoughts, can get a soft copy to distribute. The piracy of Rita Mulcahy copy has resulted in the suspension of another REP who was giving soft copies of Rita Mulcahy.
Click here to know more: PMI®'s stand on Blatant Wrong Information, Mis-Representation, and Piracy
Be a PMP® Professional and practice & promote ethical behavior.
Buy Original products and succeed in your PMP Certification.
It starts with you!