I am Shubham Goel, currently working as a Team Lead at Bombardier, with 9+ years of experience in Product Development, Project/Product Management, and Agile Software Development.
After delaying for almost 2 years, I decided to pursue PMP certification and nominated myself for the training in Dec 2018.
I would like to thank the ProThoughts team for their great support throughout the journey. I was fortunate to get the training by 2 faculties, Mr. Ashish & Mr. Arvind. The industry veterans made things look so simple and easy, the sessions were more like Learn with Fun.
Why PMP?
Project Management has fascinated me since the time I started working in the IT industry. I enjoy working in a process-oriented environment. Moreover, I also believe in creating and implementing correct processes. In Bombardier, I play multiple roles and one of them is all about project management. I joined this certification to learn the required tools and processes which will help me deliver successful projects.
All about Planning.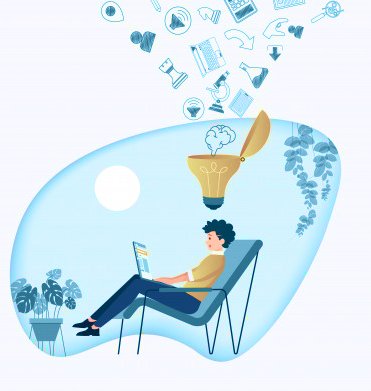 As instructed by the ProThoughts trainer, it is best to give the exam within 1-2 months after training.
However, due to my MBA exams and other priorities, I officially started my preparation from 1st June 2019 (after 6 months of training).
A short summary of what I did:
I studied 2-3 hours on weekdays, and 4-5 hours on weekends.
Completed the Chapters from the ProThoughts study material. It is basically the summary from PMBOK. I didn't even touch the PMBOK.
Revised Knowledge Areas, Formulas, and core concepts.
I started reading Chapter 1 from the study material, and then the same chapter from Rita. I skipped the exercises at the back of the chapter at this point.
Started Rita again (2nd time) from Chapter 1. This time I completed the exercises as well.
I completed Rita again (3rd time) and compared my gaps in the exercises from point 4.
Completed 1st Mock test which was provided from the ProThoughts team. I scored ~124.
Studied the chapters from Rita as per the gaps in point 6.
Completed 2nd Mock test. I scored ~128. Repeated point 7.
Completed 3rd Mock test. I scored ~142. Repeated point 7.
Completed 4th Mock test. I scored ~132. Repeated point 7.
I bought a set of 2 exams from Udemy and completed them twice to compare the results. I gave these in 3-weeks (total 4 tests).
Gave the ProThoughts mock 3 & 4 once again before 2 weeks from the exam.
Reviewed mind maps to have a clear understanding of Inputs, Outputs & Processes & Tools.
Revised the concepts and formulas from the pocket cards.
Exam Tips: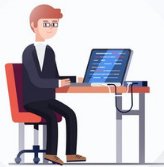 Make sure the registration is done well in advance. The application approval takes time.
Don't overstudy. There is no end to the exams and questions and materials and videos on the internet. It will only confuse you.
Stick to Rita Mulcahy. It is called the bible of PMP. I only studied this and didn't even look at PMBOK.
The material from ProThoughts is highly informational and helpful. Don't ignore any of it.
Don't skip activities from Rita. They will help you clear your concepts.
Every morning, I used to write the Knowledge Areas and the Processes. This helped to understand the linking and the flow. I also used to write the formulas to ensure full marks in Numerical.
The exam will not allow you to take anything, except your id proof and the locker key. I was even asked to keep my handkerchief out. The exam section is audio & video recording.
As soon as the exam starts, write down the formulas or important things which you don't want to forget. This will help you save time in a lot of questions.
Last but not least,
Keep a positive approach. Don't try to learn things, try to understand them.
Once again, I would like to thank the complete ProThoughts team, for helping me crack PMP in the first attempt. I highly recommend them. The whole team will be there to support and guide you from time to time. They are the experts and they will help you become one.
All the best to all the PMP aspirants 😊