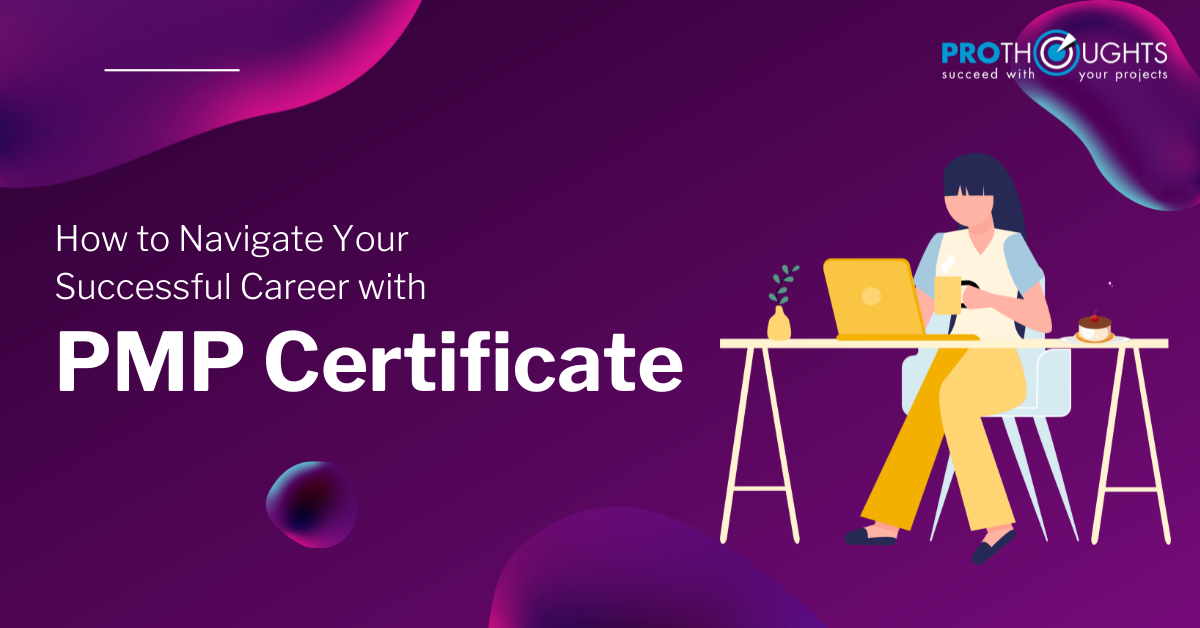 Project management responsibilities vary based on the organisation and industry. There are a variety of positions available, including stage manager, implementation manager, team assistant, and associate project manager. The same project management principles are followed by all project managers, notwithstanding their diverse job descriptions and titles. Therefore, if you're switching careers to project management, be ready for a challenging yet rewarding career that will provide you with countless chances to advance.
Given that PMP is the most well-known certification in the world for project management, it stands to reason that passing the exam will be quite challenging. Professionals who have met the requirements for eligibility have a wide range of questions on their minds as they consider preparing for the certification, ranging from the most fundamental inquiries regarding the curriculum to the approach they should take in order to prepare for the exam itself. It is normal for them to have concerns about their capacity to pass the exam on their first attempt given the certification's complexity.
How a PMP Certification Can Advance Your Career
It gives your abilities more legitimacy.
You are qualified to operate in this industry as a professional because you hold the PMP certification. This serves as verifiable proof of your qualifications when you seek jobs. In addition to having a more polished CV, you will come across to potential employers and future co-workers as a trustworthy authority.
It might increase your opportunities to find employment.
Employers will require 87.7 million people to fill project management-related tasks by 2027, according to a Project Management Institute analysis. However, there is a talent gap in the industry.
Getting a PMP degree is the best option for you to raise your employment prospects. You will stand out from the crowd and secure employment much more quickly.
It will aid in your professional development.
The PMP certification course can help you develop new professional abilities as well as broaden your understanding of learning and growth. These give you the best platform for continuing your professional development and moving up the corporate ladder.
It enables you to keep updated with market trends.
The Project Management Institute (PMI) keeps abreast of changes in the quickly evolving sector. You'll discover the most recent project management trends because the course's material is continually improved and updated in response to market conditions.
It assists you in developing good contacts.
When you join the PMI club, you have the chance to meet some new people whose acquaintance will be very beneficial to you in the future. These other PMs can assist you if you need recommendations or assistance finding a job you will enjoy.
We are aware of the difficulties project managers encounter on a regular basis as they manage teams and projects. Therefore, we decided to make your lives a little easier by compiling thorough project management statistics for you.
In order to get some eye-opening insights that we can utilise to our advantage during the planning and execution of projects, let's delve a little further into the enormous ocean that is project management.
Poor project management causes businesses to lose 13% of their valuable resources.
Startups and smaller organisations cannot afford to waste precious resources. However, ineffective project management procedures waste about 13% of the resources available to the firm. By taking a proactive stance and using clever project management, this can be reduced.
The majority of managers oversee several projects.
16% of project managers only work on one project at once. They truly are the lucky ones! Due to the fact that most managers are overseeing several projects at once; some of them are managing five or even 10 projects. With such a demanding workload, project managers may get too anxious and easily lose control of their teams and projects, which may result in delays or, worst yet, failure.
The majority of project managers don't like their current technology.
How can you expect project managers to produce the goods as promised if they are unhappy with the technology they are using? Only 33% of marketers were somewhat or highly satisfied with the project management solutions they were employing, according to a Wellingtone research from 2020. Unsatisfaction was stated by 54% of respondents.
How to Be Eligible to Take the PMP Exam?
Project managers that meet certain criteria and have expertise should apply for the PMP certification. They must first be able to handle all aspects of the project they are managing while still performing their jobs under general supervision.
A qualified project manager must be able to instruct their team to finish projects within predetermined parameters. These typically include the timetable, budget, and available resources, as well as any deadlines that the executives may have established.
Along with having these qualities, project managers also need to be knowledgeable enough to apply a methodology to their projects, and consequently, to their teams. They will be able to keep up with specific projects that have clearly specified requirements and outputs thanks to their hard work and knowledge in this area.
How to Obtain and Keep a PMP Certification
It will take a lot of effort and study for the exam to earn your PMP certification. It will be necessary for you to organise your employment history and identify any skill gaps. The good news is that you will receive enough relevant reading material to succeed and develop professionally.
You have four hours to complete 200 multiple-choice questions that make up the exam process. You must obtain 60 professional development units (PDUs) every three years after passing the exam the first time in order to keep your certification.
Conclusion:
Ultimately, there is still a considerable demand for the PMP credential. The pinnacle accolade for project managers is the Project Management Professional (PMP) certificate from the Project Management Institute (PMI). You don't need to wonder if getting your PMP certification is valuable or helpful for your career advancement. A salary boost is another benefit of taking the PMP certification training course for individuals who are prepared to put in the time and effort. In conclusion, obtaining the PMP certificate will yield a positive return on investment.