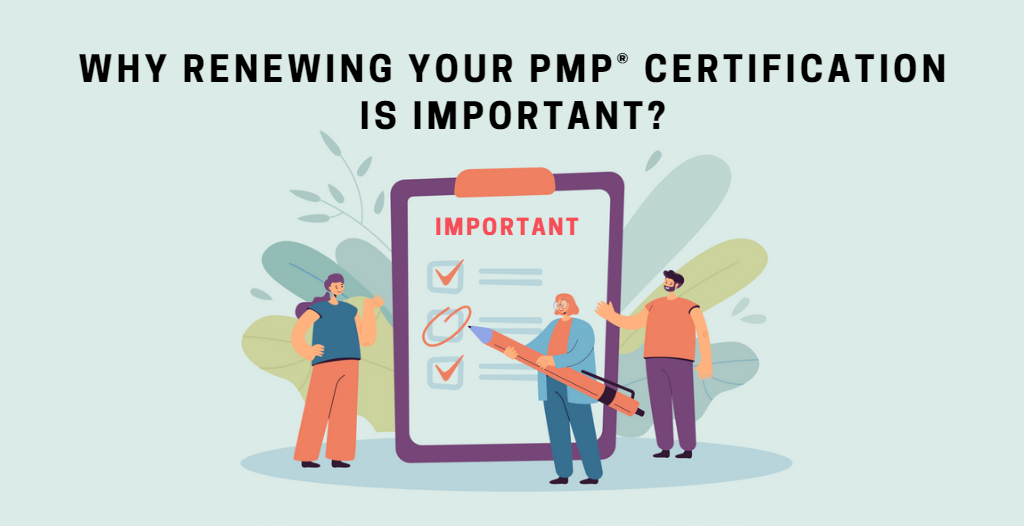 A PMP Certification provides the benefits that a project manager seeks, as well as advancing your career like a VIP ticket.
Sadly, it does not last forever. Your PMP certification, along with all the fantastic perks that come with it, expires three years after you contributed practically everything to get it.
Is it time to stress out? Never. A PMP certification does have an expiration date, but you don't want to wait until then to take action. PMI, the organization that issues the credential, offers a three-year renewal cycle that allows everyone to keep their PMP certification active for as long as they wish.
However, maintaining your PMP Certification does not have to be difficult.
The Continuing Certification Requirements (CCR) program lays out the various ways to renew your certification by learning, working as a project manager, teaching others, and volunteering.
In other words, every three years, you must demonstrate that your professional abilities have remained sharp and relevant to current business demands to renew your certification.
Professional Development Units are used to track your progress in the program (PDUs). PDUs are one-hour blocks of time that you spend honing your project management abilities and increasing your professional competencies. You can keep track of your PDUs by going to the Continuing Certification Requirements System (CCRS) and entering the time you spend doing the following things:
Education is really important (learning new concepts, trends, and practices, especially in the areas of business management and strategy, leadership, and technical skills relevant to project management)
Giving back to the industry (actively managing projects, teaching others, and volunteering)
You'll need to Earn 60 PDUs to renew your PMP Certification, with at least 35% spent learning and no more than 25% spent giving back. PMI will review your PDUs and determine whether they are genuine. PMI will send you an email once you've met the requirement, verifying your eligibility for certification renewal. All you have to do now is pay the renewal fee ($60 for PMI members, $150 for non-members), and you'll be set for another three years of project management bliss!
Steps to renew your certification:
Earn 60 PMP PDUs in the first step.
Step 2: Fill up and submit the Renewal Application
Step 3: Reaffirm Your Code of Ethics Commitment
Step 4: Pay the Fee for Renewal
Step 5: Wait for PMI confirmation.
You'll be able to use the prestigious and in-demand credential for another three years if your PMP certification is updated.
This means you can keep the terms "PMP" after your name on your business card, e.g. NAME, PMP, and market yourself as a trained project management expert to companies and clients.
What if you have earned more than 60 PMI PDUs?
You can apply up to 20 PDUs earned in the last twelve months of your CCR cycle to your next CCR cycle. Remember that investing in your professional growth, even if it doesn't count toward certification renewal, is never a waste!
But,
What if I don't renew my PMP certification on time?
Your certification will be suspended and finally expire if you do not fulfill the minimal CCR requirements during your 3-year cycle. Military troops called to active service, illness-related leave of absence, or maternity leave is examples of exclusions.
Rejoice and repeat. Make sure you get a head start on building PDUs for the following cycle.
Conclusion
Consider ProThoughts Solutions' online PMP certification training if you need PDUs to keep your PMP credential current. We provide a comprehensive range of project management courses, all of which are taught by licensed instructors with at least 15 years of expertise in the field.