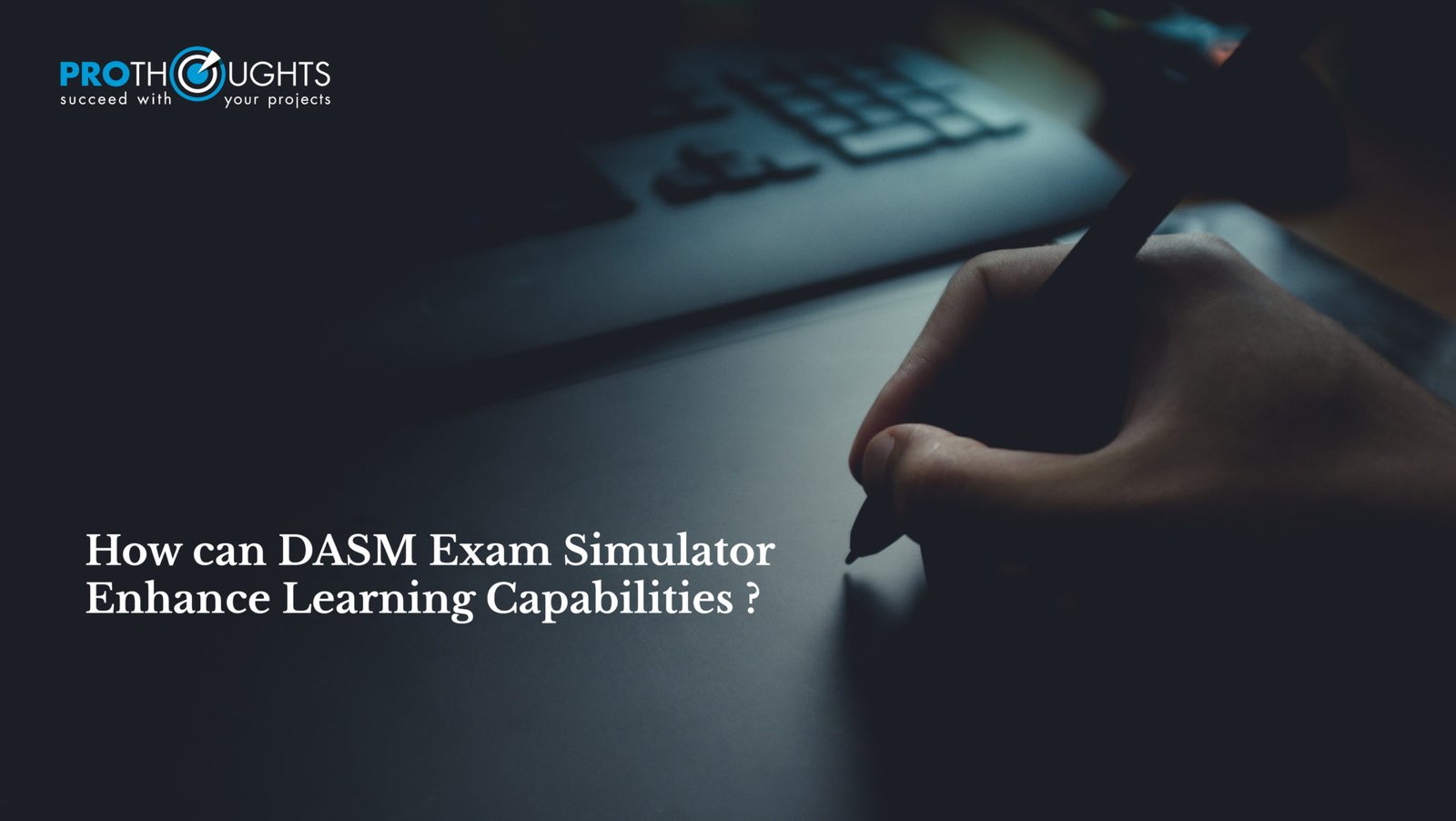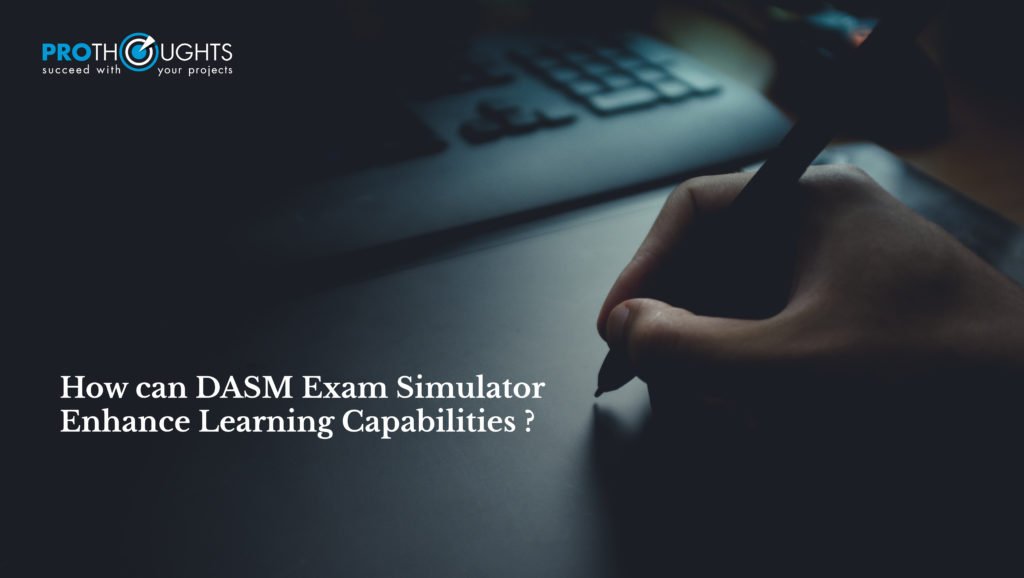 ProThoughts Solutions an ATP Partner for PMI offers the Disciplined Agile Scrum Master certification through online and offline Mode. DASM Certification will teach you numerous Agile methodologies, how to utilize the Disciplined Agile tool kit, and how to find your own style of working (WoW).
The Discipline Agile Scrum Master (DASM) is a new certification in the Agile field. It provides a powerful mix of Scrum, Lean, and Disciplined Agile ideas in a single lesson, making Agile deployment more effective at your business.
It spans the complete Agile landscape now accessible and offers alternatives and trade-offs to help your firm become more agile. Many Agile techniques have been seen to be irrelevant because each team and context is unique.
As a Certified Disciplined Agilest Scrum Master (DASM), you are familiar with several Agile life cycles and understand the context in which each lifecycle is most appropriate. Furthermore, as a toolbox, it offers a toolkit with a variety of possibilities.
Getting DASM Certified — you'll learn how to tailor your method of working to the strategy that's right for your business and industry. Mastering the subjects isn't the only thing you'll need to pass the test. Wouldn't it be fantastic to have the opportunity to practice DASM test questions so you know exactly what to expect on the exam?
You may utilize a DASM Exam Simulator to get a sense of the types of questions you'll be asked on test day. However, it's critical to select software with the appropriate DASM simulator capabilities so that it accurately simulates the scenario you'll encounter on the computer-based test.
How This DASM Exam simulator helps to enhance learning capabilities?
The DASM Certification prepares you to successfully lead agile teams, securing your career in a world where agile is quickly becoming the way ahead. The Disciplined Agile® tool set incorporates hundreds of tried-and-true methodologies, such as Scrum, Kanban, SAFe®, and even some predictive approaches, and contextualizes them.
Getting DASM certified — you'll learn how to tailor your method of working to the strategy that's right for your business and industry.
Get to know what DASM Exam is!
Select a simulator that includes a full exam mode. This will give you an idea of what the DASM test is truly like. You may take a full practice exam in the comfort of your own home or workplace. It's quite realistic, and completing practice examinations like this can help you understand what to expect on the day of the exam.
Another advantage of full examination mode is that you may view your results for a whole test comprised of a variety of questions spanning the entire exam topic outline. You'll receive a general idea of how prepared you are for the test. You'll also begin to learn how to manage your time… this is a lengthy online assessment!
Varied questions
Choose a DASM Exam simulator with a large number of questions This will provide you with a lot of variation and the opportunity to take all of the DASM Exam Question types. Diverse questions make the simulator harder and intriguing for you. They also make your experience more realistic.
Some programmers provide free test questions in a simulator environment, allowing you to assess the tool's quality before committing to utilizing it.
Because none of the simulator questions will appear on your actual exam paper, practicing with as many various types, formats, styles, and themes as possible can help you figure out how to pick the best acceptable response each time.
Mark for Review
The 'mark for review' option is available in the genuine DASM Exam Simulators. This allows you to set aside a question for the time being and return to it at the conclusion. This is a method of ensuring that a tough question does not consume all of your attention. It's pointless to strive to remember a fact or do a computation when you might be getting easy points on questions you haven't seen yet.
A decent strategy is to ignore the problem you can't solve and answer as many questions as possible before returning to the ones you highlighted for study. A decent DASM exam simulator will allow you to do the same and will assist you.
Gain The Confidence
A good DASM Exam Simulator will not restrict the number of times you may take the tests. Repeating the exams (particularly if some of the answers were incorrect) is a good strategy to boost your confidence and enhance your exam scores. Of course, you will be asked different questions on your test day. Going back over questions you've previously taken and studying them with the goal of selecting the proper answers, on the other hand, helps you cement your
understanding of the issue and generate confidence that you're growing. Look for simulator software that lets you retake the DASM exams as many times as you like.
Conclusion: That's all there is to it. If you want to pass the DASM exam, you must first study about the different sorts of questions that will be asked on the day of the exam and then practice them utilizing a high-quality DASM Exam Simulator.
You'll have a far better chance of getting the right answer if you know how to distinguish the true problem you're being asked from each of the many styles and kinds. This may appear to be a simple assignment, but it is not. You will need to be able to retain and apply all of the theoretical information necessary, mix it with your own project management expertise, and link this to what you are asked each time. Your DASM Test Simulator will not only assist you in correctly preparing for the exam, but it will also assist you in approaching the exam atmosphere with confidence. You'll know what to anticipate, which is a terrific stress relief! A superb DASM Simulator will offer you a significant advantage in passing that all-important test and being certified.