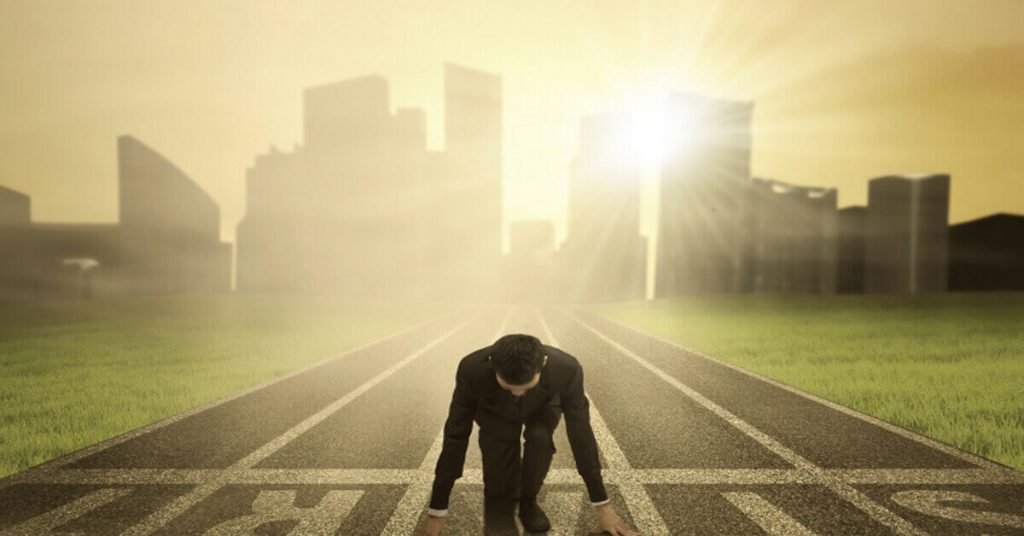 At 8.5 yrs. of total experience in IT industry I felt that I am going nowhere and my Position was stagnant so I had two option either to go an MBA or Multiple Professional Certification to give my profile the much-needed boost. I choose the First Option Start grueling preparation for my MBA Entrance exam for a yr. gave GMAT as well as CAT and got quite a good Score in both of them and Got Call from IIM-Indore, ISB-PGPpro, and IIM-Blore Executive Program. By the time I went for those interviews I had 9.5 years. of Experience in IT. But life was never a piece of cake for me my past sins during my engineering came to haunt me although I had a great profile and even my Interview went quite well the question on why such a low percentage in engineering got me stumped. I just had one question for them I can't change my past it doesn't mean that I'm not serious about my future cos if I was not I wouldn't have studied 5-6 hrs. a day for a whole yr. to crack the entrance test. After facing rejection in all the 3 Elite Institute I lost hope that I would be able to do an MBA from an Ivy League college in India.
Now the only option left for me was a professional certification that doesn't discriminate people based on their past. Now I had decided PMP is the course that would help me to gather better knowledge on Project Management. I had a clear plan before 31st March 2017 I need to clear the exam. At ProThoughts I Knew Mr. Arvind Nahata since he was my manager for about 3 years when I was associated with Accenture. I had a word with him around 20th Dec 2016 and told him I need to do PMP, he at once said this was the right decision and told me when I plan to start. Since I was in Hyderabad the New Batch was Starting In Jan 1st Week. I Joined the batch and the Next four classes with Pro-Thought were really helpful. Arvind had an In-Depth Knowledge of PMP and it helped me get my Basic cleared.
Feb 1st week was when I started my Preparation and as Suggested by Arvind I needed to Devote 4-5 hrs. Every day for about 2 months for clearing the exam but I didn't have 2 months in Hand. I set myself a target of Completing Rita Mulcahy Exam Material 1st walk through by 15th of Feb. I started my preparation and around 16th Feb I completed the Book and on Arvind's suggestion took up the 1st Mock was able to complete the entire Mock in about 2 hrs. 20 Mins but what I scored was 117 out of 200 question Most of the Mistake was made in Mathematical Question out of 32 Mathematical question I just got 4 Correct Answer. The Mock also provided my score in every Knowledge Area and gave me a clarity on the Area I need to work upon. Now set a target of 3rd March for my Next Mock and created a sheet with all the Formula's and made sure solving at least 25-30 mathematical Problem every day. Parallelly I started revision of Rita Mulcahy once again with Special Attention to Topic Such as Quality, HR, Stakeholder, Risk where I performed Miserably. Now on 3rd March I gave my 2nd Mock and Scored 147 and was reasonably happy that at least I score above 70% which according to many is a threshold for passing PMP Exam.
But 1 thing I observed that even this Mock was completed in 2 hr. 30 Mins again. I had a word with Arvind again and he was quick to observe the pattern that that Out of the First 100 Question My Accuracy was about 80 % while next 100 question it drop significantly so he told me not to rush myself into completing the exam and Instead whenever I feel exhausted take a break of 5 mins to reboot Myself and also to mark question In which I have the Slightest doubt. After my second Mock, I created my Application in PMI Official Website and submitted my Application on 5th of March and Now I started preparing using Mind Maps & Flash-card which were of great Help and was a ready reckoner for the Entire Books. I was never good in Mugging up things so instead of Mugging up all the 47 ITTO I tried to analyze and understand each ITTO. It took almost 2 weeks (16th March 2017) for my Application to be approved by PMI Meanwhile I started giving free Mock from various Sites Such as PM Zest, Oliver Lehmann, PM Study, Head First etc. also gave my 3rd Mock by this time. and was consistently scoring around 74-80% in all the Test so was reasonably confident of clearing the Exam.
On 17th March when I made the Payment to PMI and tried to schedule the Exam there were only 2 slots available 21st March or 28th March with 21st March being too early I choose 28th as the exam Date as I was not ready to move my exam to April. Reached the Center about 30 min before time and the people over there straight away screened me and gave me the locker Key to keep everything except my passport in the Locker. I did carry the Flash Card which helped me in glancing all the topic. The exam Started and in 1st 1 hour I was able to complete 73 question and as Arvind Suggested I made sure to take a break even for 5 mins whenever I felt exhausted although I wasted around 15 minutes it helped me regroup myself and answer the leftover question with the afresh mind. To my surprise In My PMP exam there were hardly any mathematical Question out of 200 question only 4 question was related to problem-solving while in Mock I used to get around 25-32 question and scoring around 24 -30 which was quite good also I got around 10 question related to Project Portfolio Management which was really shocking but I tried to keep myself calm and composed I had completed all the question by 3 hrs. And I had marked about 43 question for review. Next 30 mins I went through all the question marked for review. Finally, I did an Analysis of all the answer which according to me was correct I was scoring close to 154 so without waiting any further I submitted the exam and then the survey popped up which is Necessary part of Exam Experience. Post Survey the Screen went blank for about 20-30 sec I was nervous yet confident of passing the exam. Finally, I got the message stating congratulation on Passing PMP. I got all 5 MP's which was not expected but I know where I faltered was hardly any problem-Solving Question and Project Portfolio Management but still, I was quite happy with the result.
I would like to thank ProThoughts Team and Especially Mr. Arvind without whom my PMP Exam wouldn't have been so easy. PMP is never a piece of Cake but people with the Right Strategy and Mindset can clear it with ease.