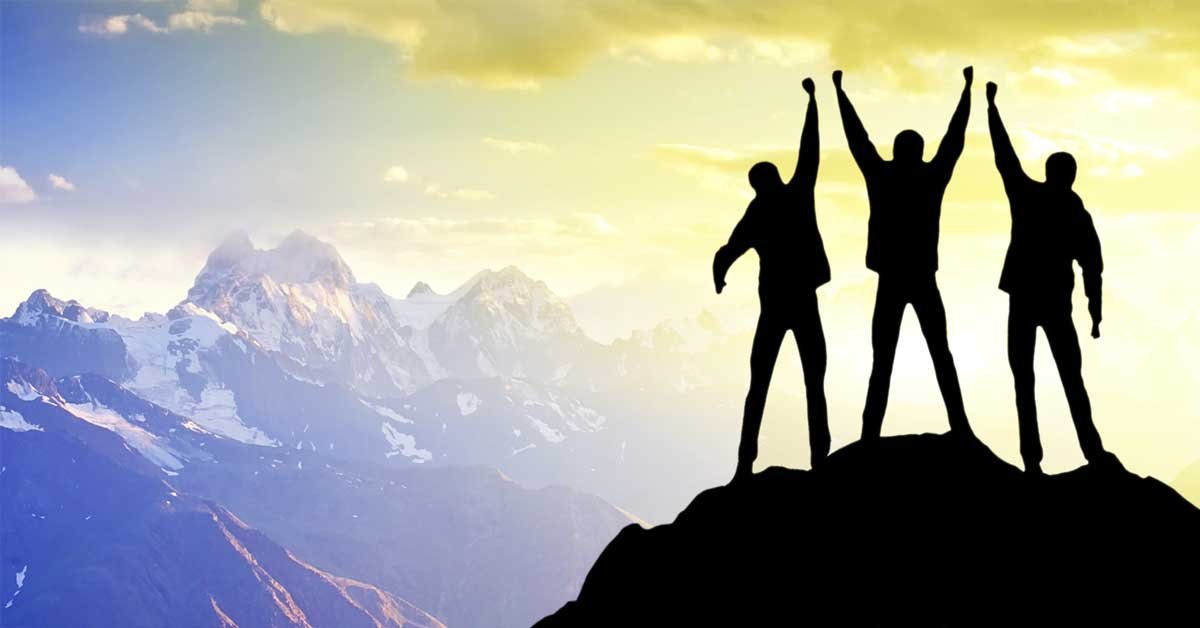 Demystify three letters "PMP" and the path towards achieving this prestigious certification
Background
Last winter I decided to go for PMP certification though I know it is not an easy cake to have it. But I determined myself to get it by mid of 2020. For cracking PMP exam, you need proper guidance and in-depth understanding of all knowledge areas .I started searching for a training institute which can guide me and show me the path of success. My goal was to select a critical path with no float to get a crown of PMP. I had searched in google to find out best PMP institutes and got confused to find out to choose the best one. Every institute claimed to be the best in terms of quality of training and study materials. Finally one of my close friends told me about ProThoughts and its unique USP to clear PMP.I called up Mr Jeff and got basic information about PMP. After that I had no second thought than to select ProThoughts to select my critical path (CP) of success.
Pre training and Post training approach
I had received Pre Workshop training materials before my actual training got started. I started going through pre workshop training materials and gradually got confidence that I can also demystify PMP. Before going for training I started understanding key terms being used in PMP. After four days of training by our trainer, Mr Souvik, I determined myself to attach three letters with my name. Let me give you some secret tips of success in my blog soon. Before going for that, I would like to mention that there is no heuristic approach to remember all concepts in four days. This training along with training materials gives you a chance of making your own project planning of PMP. You need to create your own business case and benefits management plan before developing project management plan of cracking PMP exam.
Three factors/levers of cracking PMP
Rita Mulcahy book
PMBOK@6th Edition with agile
Prothoughts training materials
What was my plan and strategy?
One thing was very clear to me that despite online and offline OPAs, there is no short cut to clear this exam. Hence I have prepared a plan or secrets which I am going to share with all of you.
Frequent Errors/Pitfalls at the time of thinking
I personally experienced some misunderstanding while solving sample questions which I would like to highlight here:
Ignoring quality and risk aspect while completing one process area. Always consider risk aspect while making any changes in scope, cost and schedule.
Don't think solution in the way we solve in our office. Think from project handling best approaches as specified by PMI. Also in this agile world, tailor-made approaches are preferred choice
Don't consider gold plating even customer demands
Deal with the problem with the highest negative impact first. Don't try to solve all problems in one go
Don't think Control comes before close and hence Control Scope will come after Validate scope. Control scope is your primary responsibility so that project won't be deviated from its original scope.
Though "Identify Stakeholders "comes in initiating process group, it doesn't mean that you never identify stakeholders in other process groups. You need to identify any new stakeholders throughout the project.
Remember that Managing changes to the deliverables , Project Documents, and the Project Management Plan- part of Perform Integrated Change Control.
Process defining how the formal acceptance of the completed project deliverables will be obtained – Plan Scope Management (Scope Management Plan)
Monitoring the implementation of the approved changes is happened in Monitor and Control Project Work
Providing a letter to the seller with the formal noticethat the contract has been completed – Control Procurements. Most of the people consider it in closing phase.
Final tips for the exam
Read PMBOK and RMC twice before appearing for exam
Create your own notes
Internalise ITTOS rather remembering
Understand project life cycle suitable for your project an every component of project management plan(10 docs+3 baselines+6 additional components)
Brush up all formulas of Cost and Schedule chapter
Remember last 2 lines of the question is very important.
Differentiate between Qualitative risk and quantitative risk
Perform Quality control before validating scope
Provide ample time before sitting for exam as both cost and money are involved in this exam
Strategy on the Day of the exam
Be optimistic rather pessimistic
Go for Pearson VU test centre rather OPT mode
Quickly go through all ITTOs in 15 mins.
Be clam and quite. Think you clear the exam with great pride.
Give 1 min for every question and reserve some time for review. If you are not sure about any answer, please mark that for later review. Dont waste time
Take 10 mins allotted break to refresh your memory and be rejuvenated. People think that break might delink the rhythm of the exam. It is not true. Break speeds up your thinking speed.
Best of luck for your exam. I am sure you can crack the exam if you are with ProThoughts and listen to my well defined tricks.