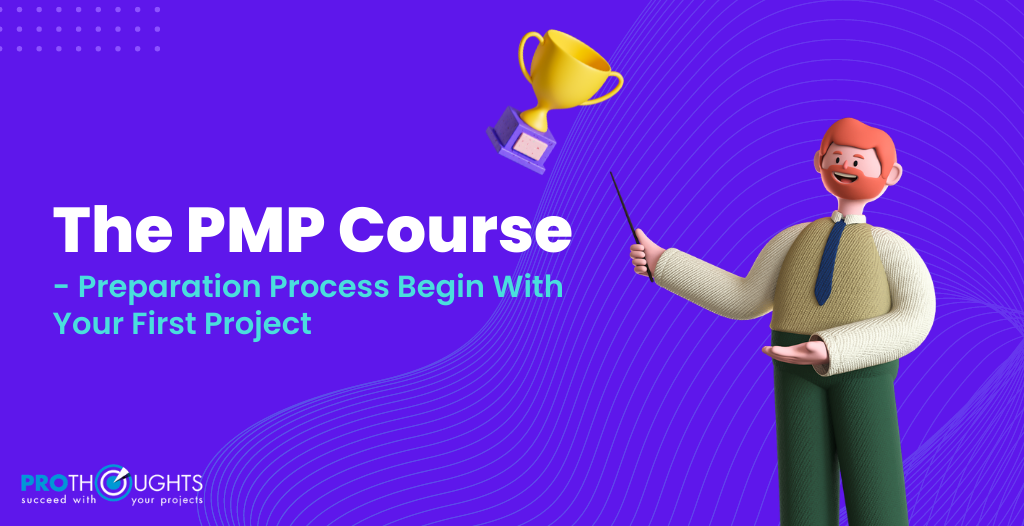 It's not too early to begin a project's preparation. Project planning is the first step in the majority of initiatives, according to project managers. It's a lot simpler to manage a project unveiling when you have a solid foundation.
It can be difficult to get started for the first time. But there are methods to assist you in dipping your toes in. In order to help individuals who are fresher to project management complete a successful project, project management has developed into a process with clearly defined phases and steps.
The Project Process Has 5 Stages:
Initiation: When a need for change is noticed, a project is launched.
Planning: Organizing the project's work
Execution: Carrying out the task
Managing and controlling: Refers to all of the work you undertake to keep track of the project's progress.
Closing: The project, delivering it, and calling the team to order.
These procedures are the same for each job. Additionally, keep in mind that you need to follow this cycle in order to bring your projects on a successful path.
What is the project life cycle's impact?
The Project Managers Institute (PMI) developed the project life cycle, which is regarded as the best method for completing a project successfully. The project can be successfully finished by working through the 5 steps as a team, even though they can be difficult.
Why are Project phases important?
Working on projects in phases makes it easier to monitor and immediately connect progress to each stage. All parties involved can quickly identify when a phase has been completed.
The gradual development of the project is a benefit of phase-based project management. This enables the identification of areas that require more focus during a specific phase. Additionally, it delineates precisely where and how structured reviews might enhance project governance.
Although the PMBOK suggests allocating project phases in accordance with a project's life cycle, project teams are free to choose their own approach based on the needs of their particular industry, company policy, and other pertinent considerations. The program evaluation review project management methodology, for instance, can be utilized by teams and organizations that are concerned with tracking the use of resources.
Why does PMI require PM experience?
You must have a thorough knowledge of both technical and practical project management methods if you want to pursue PMP certification. You will be better able to comprehend and value the concepts in the PMBOK Guide as a result. Additionally, it will make studying simpler.
It is extremely evident from PMI's guidelines that certified PMPs convey knowledge gained through practical experience. Without any relevant experience, simply passing the exam won't help you become a good project manager.
How to prepare for your PMP exam with your first project?
The time spent carrying out various project management training duties over the course of a project's complete lifecycle is referred to as experience in project management.
For professionals with a bachelor's or secondary degree, PMI took an average of 4,500 and 7,500 hours of project management experience, respectively, until 2020. The PMI no longer stipulates a minimum amount of hours. It just states that you must have between 3 and 5 years of experience in project management.
However, The following points must be kept in mind while you determine your experience:
Instead of focusing on all project operations, you should just pay attention to project management activities.

You should take into account the total number of hours spent on all of your projects during the last three or five years (as per your educational qualification)

Only non-overlapping hours must be tallied for all of your projects.

You should try your best and give your all ideas towards your first project

Understand the concept and take guidance from your seniors
Experience Verification
For project management expertise and skills, the PMP certificate is recognized internationally. The fact that PMI takes great steps to validate the applications shouldn't come as a surprise to you. Before you take the PMP Exam, they at random evaluate your applications.
PMI may request documentation of your educational background or contact hours if your application is subject to audit.
Experience with Project Management Course Examples
Today, project management is a crucial component of every sector. Project management is essential for introducing new services and products in sectors like IT, healthcare, infrastructure, and energy. Additionally, projects aid in the realization of new initiatives by lowering costs and increasing operational effectiveness.
The PMP training with ProThoughts is open to professionals working in the aforementioned fields as well as any other industry that manages projects.
Request a free call back from our consultant!