The Project Management Institute (PMI)® earlier announced that there will be a certain set of changes in the Project Management Professional (PMP)® certification exam starting from July 2020 but later changes were postponed due to COVID19 to be effective 2nd January 2021. You can refer the blog here
Why is The PMP Exam Changing in 2020?
Every 3-5 years, PMI® organizes research to understand how the industry has advanced, the effect of new emerging trends, and how the power, authority & workflow of project managers have changed. Based on the PMI research conducted in 2015, the current Exam Content Outline was announced in June 2015. Based on the next research results that came out in June 2019, the New Exam Content Outline was announced and will be effective starting January 2, 2021.
What is the Exam Pattern Changes?
3 Major Changes are:
Change # 1
PMP Exam is increasing weightage on Agile & Hybrid approaches.
Currently, the weightage of questions related to Agile + Hybrid is somewhere about 20%. The majority (about 80%) of the questions currently are based on Predictive or Waterfall Methodology.
The expectations:
1) Predictive or Waterfall: About 50% &
2) Agile (Adaptive) + Hybrid: About 50%
Change # 2
Over the period of the last few changes in the last 2 decades, one thing commonly found was that with every change PMP Exam passing was getting tougher and tougher. Not officially announced by PMI though, but what we found with all our candidates is that PMP exam passing criteria have gotten tougher over a period of time.
Change # 3
Currently, the candidate is evaluated under five process groups in PMP syllabus namely:
Initiation
Planning
Execution
Monitoring and Controlling
Closing
With the new pattern, evaluation of candidates in the exam will be under 3 categories, namely:
People – 42% questions from this category
Process – 50% questions from this category
Business Environment – 8% questions from this category
Watch the video for the upcoming changes in PMP!!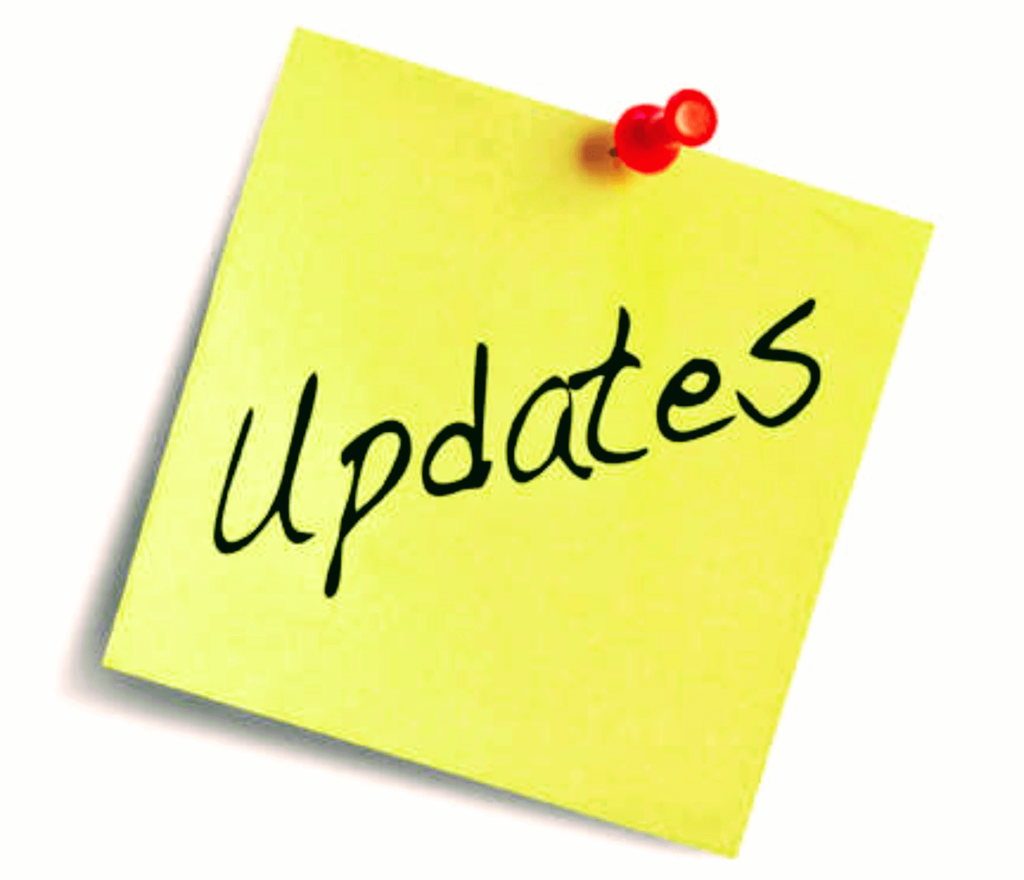 Important PMP Exam dates to remember for all the PMP aspirants.
30 June 2019 – PMI published the new PMP Exam Content Outline
31st Dec 2020 – Last day to take the current version of the PMP Exam.
2nd Jan 2021 – First day to take the new version of the PMP Exam.
Why get PMP Certified in 2020?
There are multiple reasons as to why you should get PMP Certified in 2020 itself. Due to the current pandemic crisis, many project managers have started working from home. It is a great opportunity to enroll for an Online or Self-Paced eLearning course and get started with learning new trends evolving in the Project Management industry. Below are a few of the reasons you should get PMP Certified in the year 2020.
Easy to crack PMP in the current pattern: Instead of 5 domains, evaluation of the PMP candidates will happen in 3 domains. Currently, evaluation is happening based on 5 Process Groups: Initiating, Planning, Execution, Monitoring, & Closing.
PMI is changing it & moving it to the 3 domains aligned more with the PMI Talent Triangle:
People: Interpersonal skills
Processes: Technical Project Management
Business Environment: Alignment with strategic goals & vision
Any new pattern introduced will undergo some changes and will take time to stabilize. If you compare with the current pattern, it is tested and we at ProThoughts know very well, the tips and tricks for how to help you crack the exam. With every change in the past, the PMP Exam has become tougher to crack. Do you lose anything in the bargain? Not really. If our aim is to clear the PMP exam, we should do it with a known content rather than an unknown and that too, which is more comprehensive than the earlier one. If you need to go through the additional content of PMI next year, you can always go through the content through several of our webinars and content that we continue to publish. PMI only suggests that you need to keep abreast with the latest updates and knowledge of project management to maintain your certificate
Advanced career: "Survival of the Fittest" is going to be the key in the professional world in next few months or year after lockdown gets over. PMP Certification no doubt gives a boost to your career and an edge over others. Utilizing your time during lockdown by preparing for PMP Certification, will ensure that once the lockdown gets over, there will be a pool of opportunities waiting for you. This is the right time to get PMP Certified as by the time you take training, prepare for your exam and clear your exam, the lockdown will be stable and you will be able to achieve more things and perform better in your projects! Earlier you get certified, earlier you start reaping the benefits.

The increased cost of certification: One of our anticipations is that PMI may officially increase the cost to get PMP certification done. It can be in the form of direct or indirect costs. Hence right now if you do it, later on, you will find this as a good economically viable decision.

Direct Costs could involve:
PMP Exam Fee
PMI Membership FeeIndirect Cost could involve:
Cost of study materials
Cost of 35 hours of mandatory training
4. Best utilization of time due to COVID19 Pandemic: This could be an "Opportunity in Disguise" for many of you. With the lockdown in place, individuals spending less or no time in traveling and reduced workload – All these might be giving you an opportunity to utilize your precious time to invest in PMP certification and upgrade your skills to get ready to face the new challenge, once these tougher times get over.
We would recommend every project management professional to start planning your PMP Certification from today without any wait. PMP aspirants who are looking to get this highly accredited certification done in the year 2020, should be planning to get this done before December 31 – 2020. It usually takes about 60 days for an average PMP aspirant to get certified as per the study plan of ProThoughts. With a well-defined strategy and approach, if the PMP exam is attempted, it can be cleared with the flying colors. PMI has also announced the initiation of PMP online proctored exams from home. So you can plan, prepare, and clear your PMP Exam from home and step towards your success in your career.
"Never put off till tomorrow what may be done day after tomorrow just as well."
― Mark Twain
The world of PMP is changing. Changes being the only constant in ever pacing and dynamically changing global learning, the same applies to the profession of project management as well.
This year of 2020 is so far one of the most dynamic years with the biggest change of the century (COVID-19) that happened to us and has changed the entire business and education and economical landscape altogether.
Let alone the classic world of PROJECT MANAGEMENT PROFESSION whereby the changes are so visible to the most strategic certification "PMP"
Working from home has become a new norm
Remote project management gaining a real ground
More than ever worldwide there are changes happening in the project management profession
We do have more time at hand to spend if we really plan and strategies it very well, it depends on us how to utilize this available time to the best of our ability
Most importantly PMI (Project Management Institute) has come out for the first time with a new initiative of doing the PMP certification "FROM HOME" (that was never done before) whereby now you don't need to travel to the PEARSON VUE examination center to give the most coveted PMP exam and you can have a luxury and comfort of giving this exam from home.
Updates from PMI in July 2020:
PMBOK 7 Exposure draft was launched in January 2020 for review by experts and provide suggestion to PMI on changes. But recently, PMI surprised by announcing that PMBOK 7 can be launched as early as the 4th quarter of 2020. They are working on it based on the recommendations. So, our anticipation is even if that gets delayed a bit, still PMBOK 7 might get launched early next year and exams will be based on that starting mid-2021 sometime. That adds to the uncertainty and discourage to take the PMP exam next year. This is another strong reason why PMP aspirant needs to seriously consider getting PMP certified in this year itself.
Primary changes to PMBOK 7:
49 Processes getting replaced by 12 Governing Principles
Structured not around Knowledge Areas but around Project Performance Domains (the group of critical & related activities)
Each of these 3 domains (People, Process & Business) include important management practices
Tools & Techniques detailed under Models, Methods & Artifacts is presented on a new, digital platform called PMIstandards+™
PMBOK7 will launch with digital & interactive element, delivered through PMIstandards+™
ITTOs (Inputs, Tools, and Techniques, Outputs) are not part of principles.
Process / Narrative/ Principles-based Standards (Standard tells you what & a bit of Why, but not How)
New PMBOK 7 will have 2 sections to it: Standard and a Guide
Read our Experts Experience story and why he thinks procrastination is a bad habit!: Click here
If you are looking to get PMP Certification done, then get trained and learn from the best at ProThoughts Solutions. Fulltime and dedicated trainers with one of the best feedbacks on Facebook, Quora, and other platforms from our previous and current candidates, speak for itself.
Refer to the Success Stories of Individuals who cracked it successfully. For more information on the PMP Certification course, contact us at:
Email: info@prothoughts.co.in
Phone: +91 8422907604
Website:
Name
Date & Time
Online
May Batch (4 Days – Weekend) – PMP Online


20th, 21st, 27th & 28th May 2023
9:00am to 6:00pm, IST
Know More
June Batch (4 Days – Weekend) – PMP Online


17th, 18th, 24th, 25th June 2023
9:00am to 6:00pm, IST
Know More